Your Child Deserves The Best, Scheer's Martial Arts Has The Program Right For Them!!!
Our specialized Youth classes will develop your child's Confidence, Discipline, Focus & Fitness while building valuable Bully proofing and Self defense skills that will last a lifetime.
Watch your child's grace, agility, body awareness sharpen with every class. Whether working solo or with a partner you will see your child's patience & perseverance grow with every goal they smash!
Just fill out the form on your screen to get started today!
Kids Martial Arts at Scheer's Martial Arts is Great for Fitness and Education
All of our youth programs are practiced with the students safety as the highest priority. Our Instructors diligently monitor every class and are focused on taking your child skills to the next level!

We Offer 4 Specialized Youth Programs:
Youth Excel Martial Arts System (Ages 5-15)
Scheer's Award Winning Youth Excel program where traditional values and structure combined with the functionality of mixed martial arts gives your child a solid foundation to start their martial arts journey in our belt graded system. On the road to Black belt your child will learn all aspects of the styles taught at Scheer's Martial Arts, Zen Karate, Kickboxing & Brazilian Jiu Jitsu which make up the groundwork of the Youth Excel Martial Arts System.
Youth Brazilian Jiu jitsu (Ages 5-15)
Scheer's Carlson Gracie Brazilian Jiu Jitsu is the most effective grappling based form of self defence available today. Children are natural grapplers and have so much Fun with this highly energized action packed class. As your child progresses through the belt system their focus, athleticism and ability to work well with others will grow along side a humble confidence that is priceless!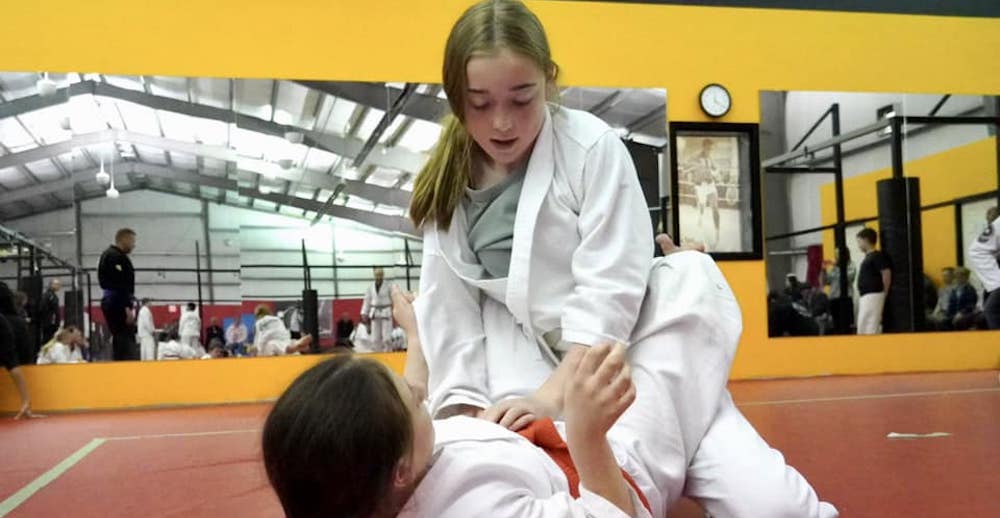 Youth Muay Thai Kickboxing (Ages 8-15)
Looking for an exciting way to challenge your child? Scheer's Youth Kickboxing program is action packed! This high paced form of self defence is a total body workout that will take you child's focus and fitness level to new heights! Rich in history and the national sport of Thailand, Muay Thai teaches Honour, Respect, and Discipline. Effective & Easy to Learn, your child's self esteem will soar!
Youth MMA/ Mixed Martial Arts (8-15)
All the craze MMA aka Mixed Martial Arts has taken the world by storm combining the best of Brazilian Jiu Jitsu, Kickboxing and wrestling! Scheer's Youth MMA program is a stand alone program or can be combined with the programs mentioned above all depending on age and schedule. For more information on this dynamic class hit the link below!

Enroll Your Kid in The Top Choice For Youth Martial Arts in Saskatoon Today
Undecided? Let us sit down with you and go over the different options available together we will find the best match for your child's schedule and goals! Fill out the form below and we will reach out to you as soon as possible!
If you're ready to hear more about our Youth Martial Arts classes in Saskatoon, just fill out the form below today and we will be with you shortly!